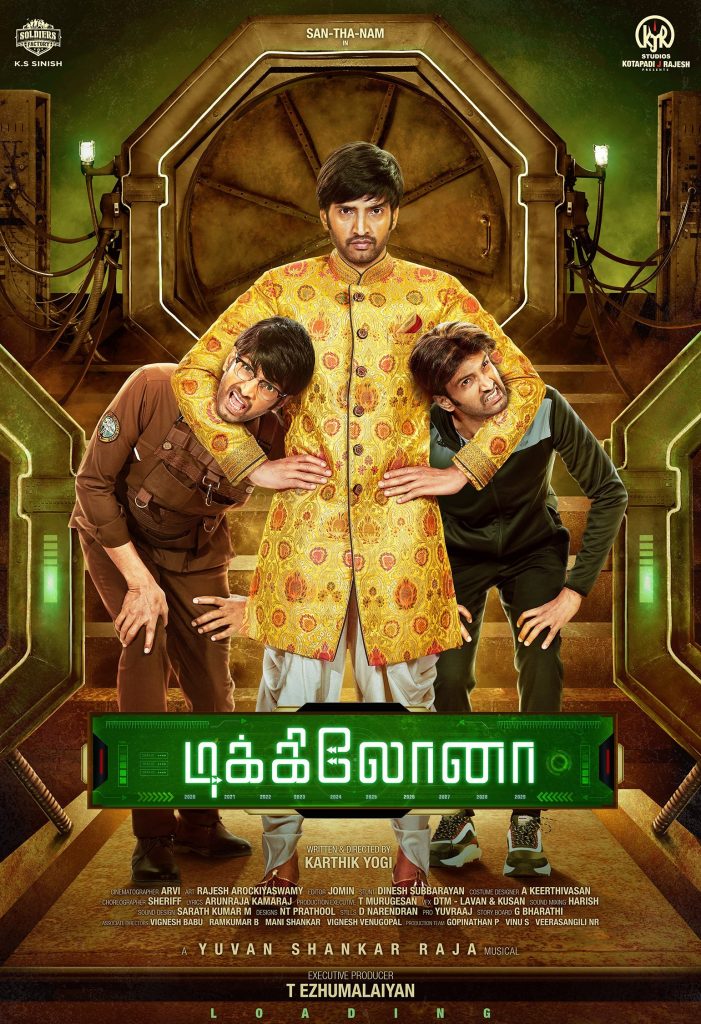 MOVIE
DIKKIlOONA
CAST
Sandhanam, Anagha,
Shirin Kanchwala
MUSIC
Yuvan Shankar Raja
DIRECTED BY
Karthik Yogi
PRODUCED BY
T. Ezhumalaiyan
YEAR
2021
Dikkiloona Is An Upcoming Tamil Language Comedy Film Directed By Karthik Yogi. And Produced by T. Elumalaiyan.
The Film Features Sandhanam in The Lead Role, While Harbajan Singh, Anagha, Sherin, Yogi Babu, Anand Raj, Munishkanth, & Rajendran Play Supporting Roles.
The Music Was Composed By Yuvan Shankar Raja.
Song Lyrics :
Per Vachaalum Vaikkama Song Lyrics
2. Cycle Wheela Pola song Lyrics
Tagged:
Actor Sandhanam
Actress Shirin Kanchwala
Dikkilona
Dikkilona Lyrics
Dikkilona Movie Lyrics
Dikkilona Movie Song Lyrics
Dikkilona Song Lyrics
Dikkiloona
Dikkiloona lyrics
Dikkiloona movie lyrics
Dikkiloona movie song lyrics
Dikkiloona song lyrics
Music By Yuvan shankar Raja
Per Vachaalum Vaikkaama Lyrics - Dikkiloona
Per Vachaalum Vaikkaama Lyrics from Dikkiloona
Per Vachaalum Vaikkaama Lyrics in Dikkiloona
Per Vachaalum Vaikkaama Song Lyrics - Dikkiloona
Per Vachaalum Vaikkaama Song Lyrics from Dikkiloona
Per Vachaalum Vaikkaama Song Lyrics in Dikkiloona