Netrikann (2021) Movie, Cast, First Look, Teaser, Trailer, Song, Images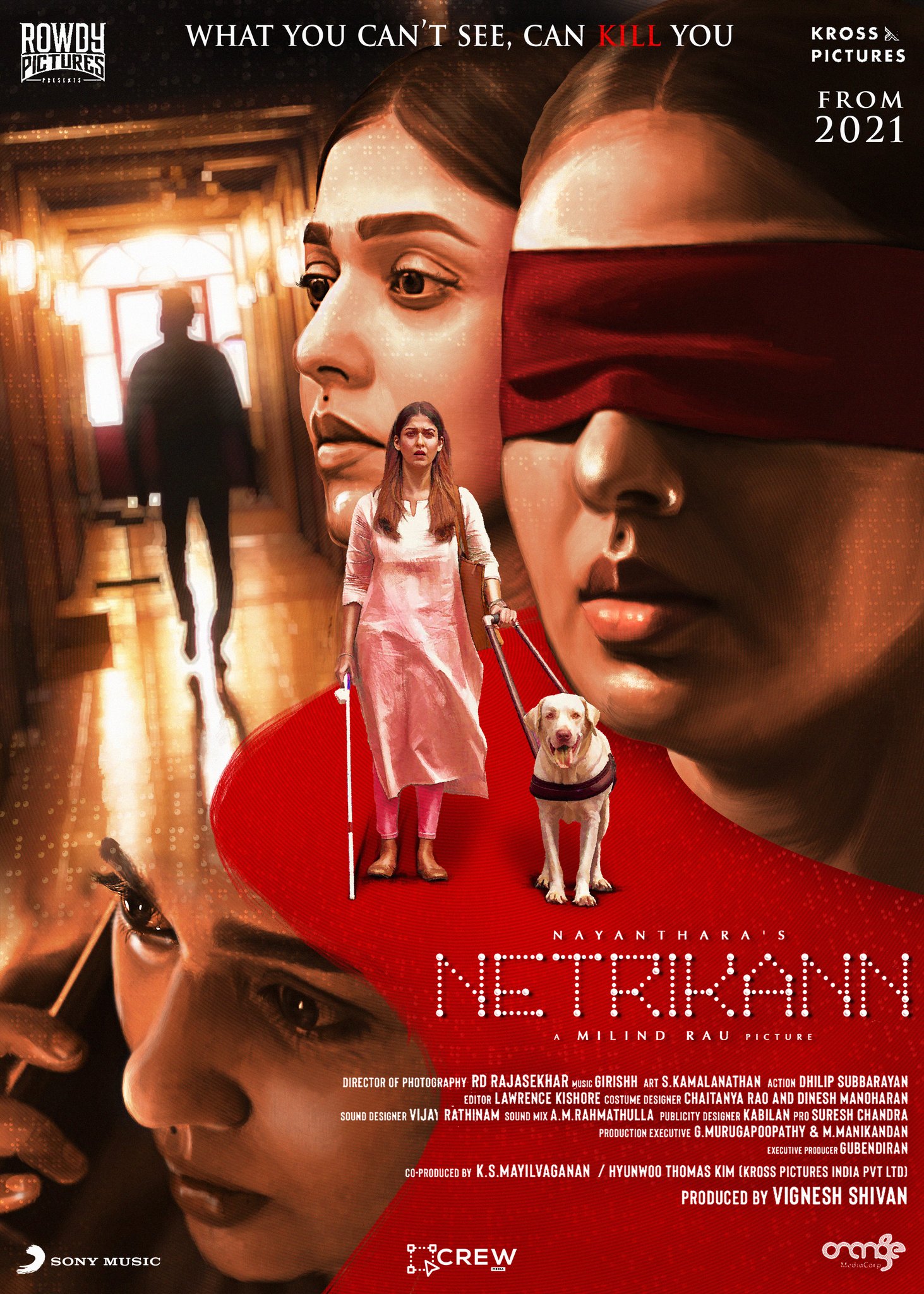 Netrikann aka Netrikan is a Tamil thriller movie, directed by Milind Rau of Aval movie fame. The cast of Netrikann aka Netrikan includes Nayantara, Ajaml Ameer, Saran, Indhuja and
Manikandan. The movie is produced by Vignesh Shivan with his banner 'Rowdy Picture' and Hyunwoo Thomas Kim (Kross Pictures India Pvt Ltd) & K.S. Mayilvaganan.
The music for the film composed by Girishh G while cinematography and editing are performed by RD Rajeshekar
and Lawrence Kishore, respectively.
Movie
Netrikann
Cast
Nayanthara, Ajmal Manikandan, Saran
Produced by
Vignesh Shivn
Directed by
Milind Raju
Co – Produced by
Hyunwoo Thomas Kim
( Kross Pictures India Pvt Ltd ) & KS Mayilvaganan
Executive Producer
V.K Gubendiran
Music
GIrishh Gopalakrishnan
Director Of Photography
RD Rajasekar ISC
Editor
Lawrence Kishore
Stant
Dhilip Subbarayan
ART Director
S, Kamalanathan
Dialogues
Navin SundraMurthy
Lyrics
Vignesh Shivn, Karthik Netha
Production Executive
G, Murugapoopathy
Music Label
Sony South Music
First Look :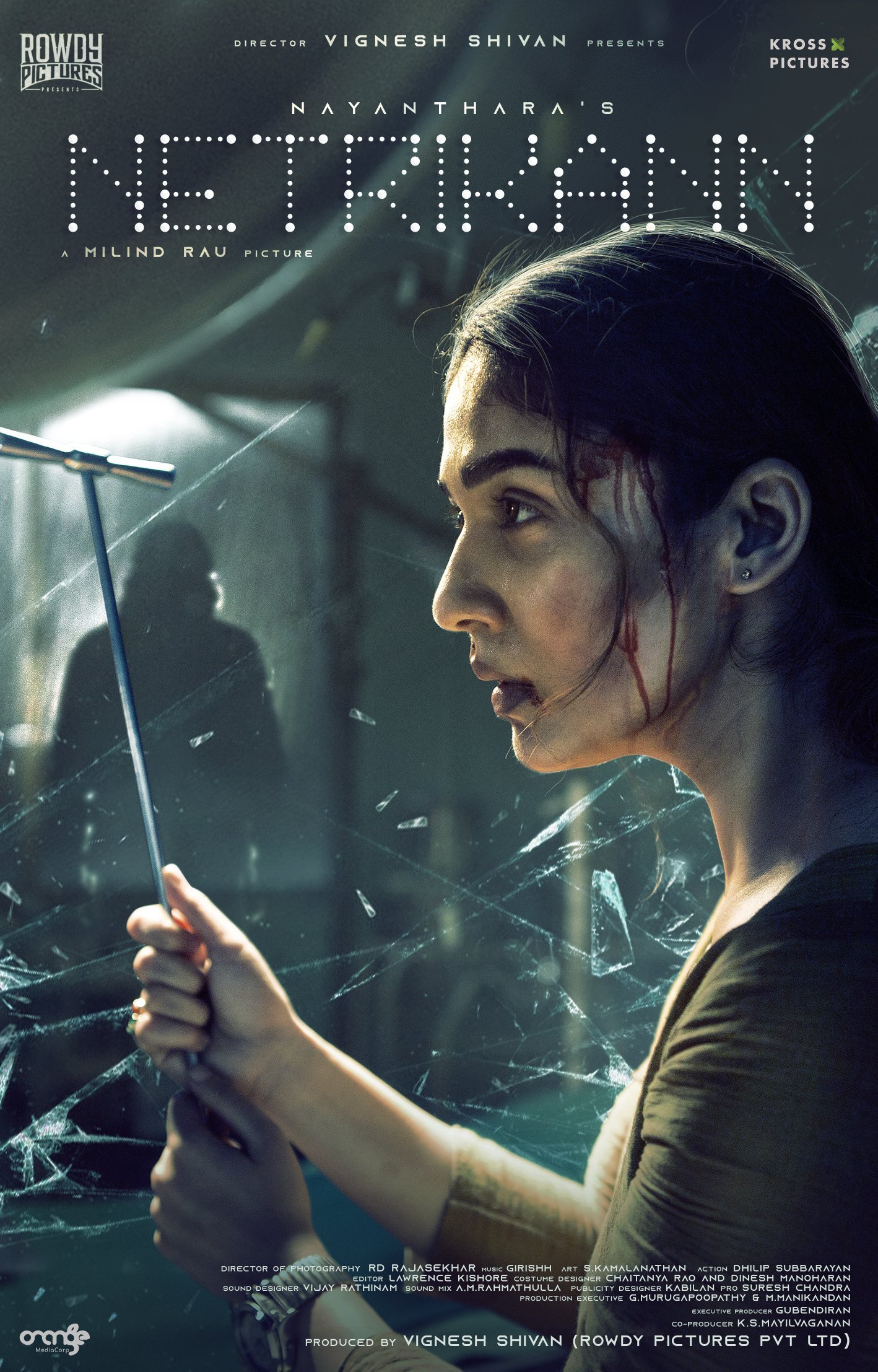 Teaser :
Song Lyrics :
Tagged:
2023 tamil song lyrics
latest tamil songs
new tamil movies 2023
tamil lyrics
tamil movie song lyrics
tamil movie songs
tamil movies
tamil songs
tamil songs 2022
tamil songs 2023