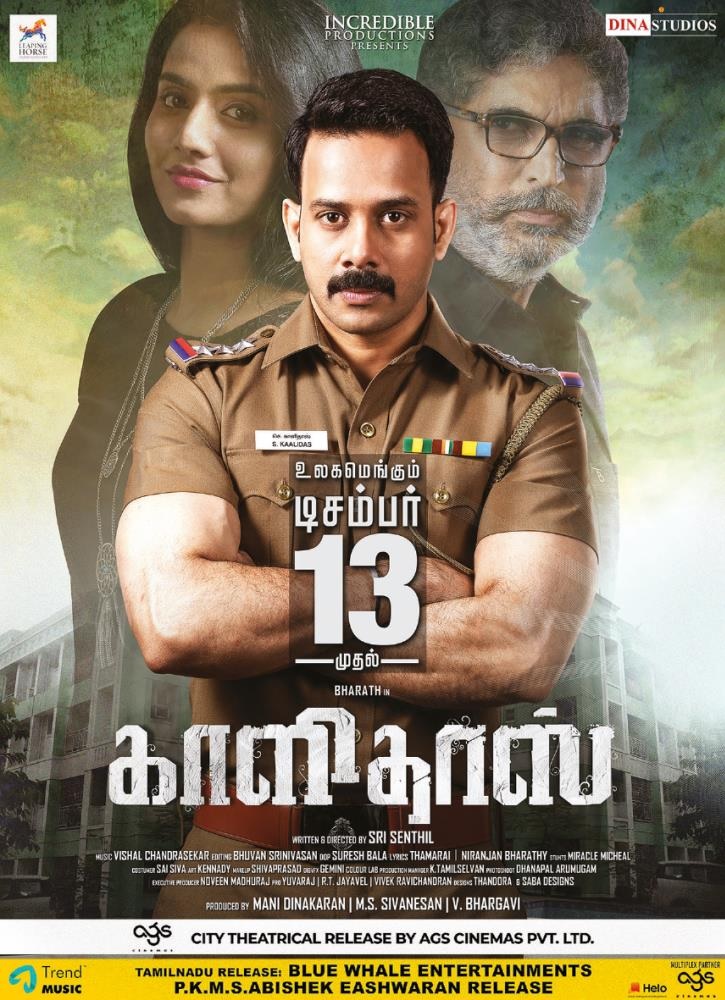 MOVIE
KAALIDAS
CAST
Bharath, Ann Sheetal
MUSIC
Vishal Chandrasekhar
DIRECTED BY
Sri Senthil
PRODUCED BY
Mani Dinakaran
M.S Sivanesan
V. Bargavi
YEAR
2019
Kaalidas is an upcoming Indian Tamil language action crimethriller film written and directed by Sri Senthil. The film features Bharath and Ann Sheetal in the lead roles, while Suresh Chandra Menon and Aadhav Kannadhasan portray other pivotal roles.

The film began production during October 2017 and completed its shoot by March 2018. The film is set for release on 13 December, 2019.
Song lyrics :
Mazhai Song Lyrics